Hemp Survivors Workshop
Join us February 29th at Ho-Chunk Gaming, Wisconsin Dells
Join Pride Analytics and Consulting and Rock River Laboratory for a conference focusing on the next steps of a hemp growing business. Survivors of the hemp industry know there are always new opportunities and room to grow. The Hemp Survivors Workshop features speakers specializing in hemp topics specifically chosen to make growing hemp in year two and after, successful.
Registration Costs:
Receive two complimentary potency analyses from Pride Analytics - a $150 value - with each ticket purchased.
$200 Standard Ticket
$175 Earlybird Ticket (available through Jan. 31st)
Additional information:
Refreshments will be provided throughout the day
A three-meat lunch is included with ticket purchase
Attendees will receive $10 rewards play. If they are a new rewards club member, they get an additional $10 when signing up.
The event concludes with a hosted networking happy hour
Attendees will leave with several new tools to attack the 2020 hemp growing year
Meet the expert speakers by scrolling down this page to read more
We look forward to seeing you on February 29th in Wisconsin Dells!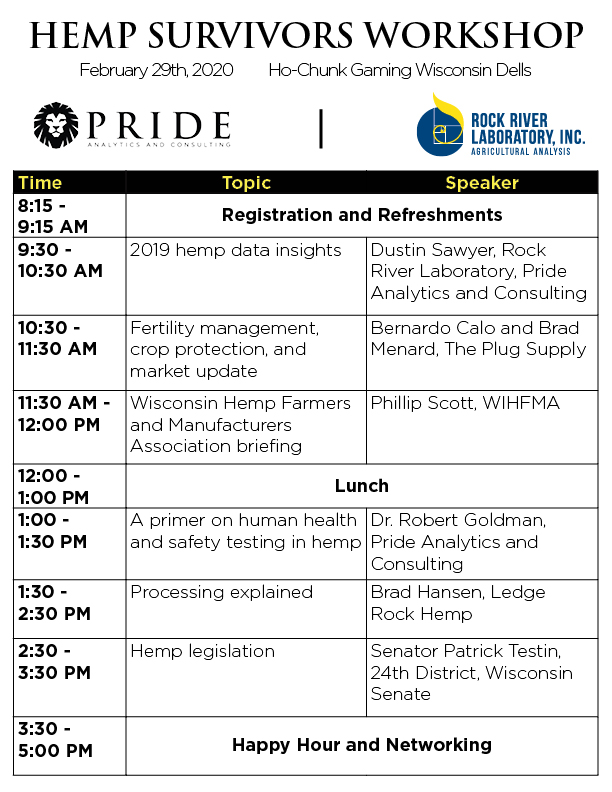 ---
Meet the Speakers:
Dustin Sawyer
Born and raised in Wisconsin, Dustin Sawyer gained a love of the outdoors, mechanics and engineering throughout his years growing up near the town of Wisconsin Rapids. In 2004, Sawyer earned his Bachelor of Science degree in Soil Science and Chemistry from the University of Wisconsin- Steven's Point. That same year, he put his vast conservation knowledge and experience toward an internship for the Wood County Land Conservation Department, where he worked with growers on implementing preservation practices throughout their operations. Guided by a desire for continued learning and passion for science, Sawyer has earned his Master's Degree in Soil Science through the University of Wisconsin – Madison. He continues his over 13-year tenure at Rock River Laboratory headquarters as the Laboratory Director, guiding the direction of lab analysis practices, processes, quality assurance and quality control with a detailed eye.
He maintains involvement in key industry groups through his memberships in the Soil Science Society of America, the American Society of Agronomy, the Crop Science Society of America, and is a board member on the Soil and Plant Analysis Council, the National Forage Testing Association, and the Illinois Soil Testing Association. Sawyer still finds time outside the lab to enjoy the outdoors that brought him to where he is today through kayaking, fishing and exploring.
---
Bernardo Calo
Bernardo Calo is the Director of Agronomy for The Plug supply, a turn-key CBD company specializing in proprietary genetics and taking the farmer from soil to oil. Calo grew up in Arkdale, Wis. on a small family dairy farm of which he has since taken ownership. He previously managed a precision ag department and worked with world champion yield record holders as a sales agronomist at a large cooperative in Wisconsin. Calo also carries a diverse background in customized fertility recommendations across multiple vegetable and row crops.
The Plug Supply offers a complete program from initial soil sample evaluation and recommendations, to tissue testing and in-season fertility scheduling. Along with crop protection planning and potency testing and harvest scheduling, the Plus Supply follows all the way to extraction and marketing. The organization also offers harvest and planting equipment.
---
Phillip Scott

Phillip Scott is the Founder and President of the Wisconsin Hemp Farmers and Manufacturers Association. Phillip is Inuit and his tribe is the Inupiaq tribe out of Northwestern Alaska. At the age of six, he was displaced from his people due to his father being in the United States military. He lived in Georgia until the age of fourteen, when he then moved to Madison, Wisconsin and has thrived ever since.
After an injury as a UPS driver, Phillip dove deep into the hemp industry, touring around the United States hitting 33 of the current pilot programs, networking and learning about all things hemp. He founded the Wisconsin Hemp Farmers and Manufacturers Association in 2018 and is excited to move the Wisconsin Hemp Industry forward.
---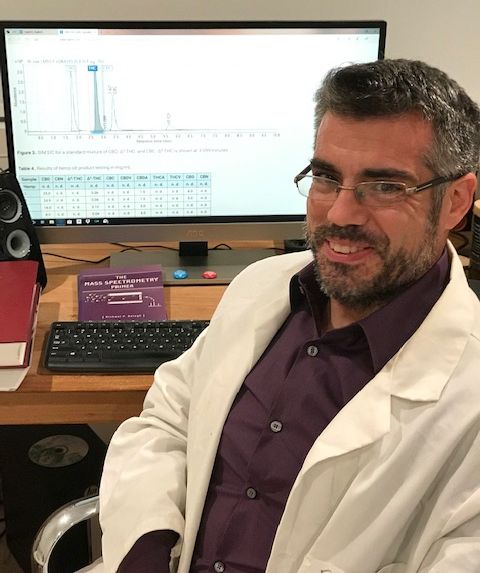 Dr. Robert Goldman
Dr. Robert Goldman brings two decades of experience as a scientist and science educator to the hemp and cannabis industries. His undergraduate studies at the University of California Santa Cruz, where he earned a Bachelor of the Arts in Biology with a focus in genetics, included working in several laboratories. After graduating,
Goldman moved on to the biotech industry, first working in immunochemistry, then moving to Kosan Biosciences, Inc. Eventually pursuing his doctoral degree in microbiology at the University of Houston, Goldman was awarded his Ph.D., and went on to postdoctoral appointments at the University of Texas, where he also served as Laboratory Manager, and the University of Minnesota.
Seeking a new challenge, Dr. Goldman took a position as a medical science liaison for a concierge medical practice in Los Angeles, then moved to a new role at Clackamas College in Oregon. In 2015, Dr. Goldman took on a Laboratory Director position at Greenly Lab, one of the first cannabis laboratories in southern Oregon. He has remained active in the cannabis testing business ever since – including running laboratories in Oregon, Alaska, and northern California, as well as working with growers and producers to help innovate and apply quality control points to their process. Now the Pride Analytics and Consulting Laboratory Director in Cathedral City, Calif., Dr. Goldman is looking forward to building an industry leading cannabis and hemp testing lab with the team there.
---
Brad Hansen
After years spent working in a flourishing greenhouse operation ran by Brad's parents, he developed a passion for growing and gardening which led to his participation in growing industrial hemp under the Wisconsin Industrial Hemp Pilot program in 2018. Many trials and errors were made the first year, one of which led to his current position and partnership in Ledge Rock Hemp LLC.
At the conclusion of the 2018 season, the individual Brad's team was working with for purchase and processing of their crops had all but disappeared, which unfortunately was not an uncommon occurrence since the inception of Wisconsin's pilot program. In the fall of 2018, Brad and his team came to a simple conclusion - to grow and extract for themselves.
Throughout the past year Brad has done endless research on how to best vertically integrate Ledge Rock Hemp LLC from Wisconsin soil to oil. Over that time, he has researched drying processes, storage, milling of material, extraction equipment, product formulation, and packaging resulting in Ledge Rock Hemp LLC's Tincs branded products.
From the time they began extracting through the use of a CO2 closed loop system, Brad and team were approached by numerous individuals that were left with barns full of hemp with nowhere to go. This led to Ledge Rock Hemp LLC doing small splits for growers to put oil in their hands and give them a good idea of the oil content of their material - which is an invaluable tool to present and prospective buyers.
Looking forward to the future, Brad plans on continuing his team's product innovation to adapt to a rapidly evolving industry. Preparing for impending regulations has been a top priority and will serve them well to continue developing the brand and business into a model, craft extraction, and products company.
---
Senator Patrick Testin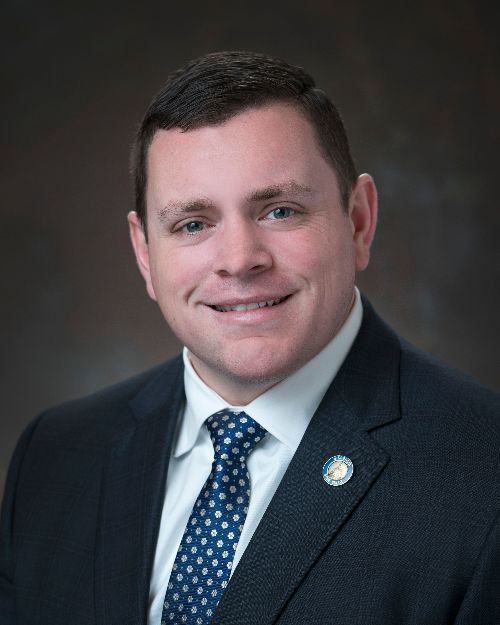 Senator Testin was the lead author of both the Farm Freedom Act, which reintroduced hemp cultivation to Wisconsin, and the Growing Opportunities Act which will help Wisconsin's hemp industry adapt and grow. At 31 years old, Senator Testin is the youngest State Senator in Wisconsin. He represents the 24th Senate District, which includes parts of Wood, Jackson, Adams, Waushara, and Monroe counties, as well as all of Portage County. A lifelong Wisconsinite, Patrick grew up near the Michigan border in Marinette, where he learned the value of hard work at a young age. After graduating from the University of Wisconsin-Stevens Point in 2011, he remained in Portage County and took a job as a sales professional, currently working for a local wine distributor. He was elected to the State Senate in 2016. In August of 2017, he married his wife Hannah. The couple live in the Portage County Town of Hull with their dog Reilly. He serves as Chairman of the Senate Health and Human Services Committee.
---