Latest News
---
3.13.23 - Advancing our Feed Analysis Services Using the NeoSpectra Platform
We've just announced our collaboration with Si-Ware Systems, the creator of the NeoSpectra platform, to offer new services while maintaining laboratory accuracy across various environments. The partnership leverages our extensive expertise in feed analysis with the unique features and capabilities of the NeoSpectra platform. With this alliance, feed mills, nutritionists, and farms will have access to in-depth, real-time accurate analysis results anywhere feedstuff sampling occurs. Learn more in the press release here.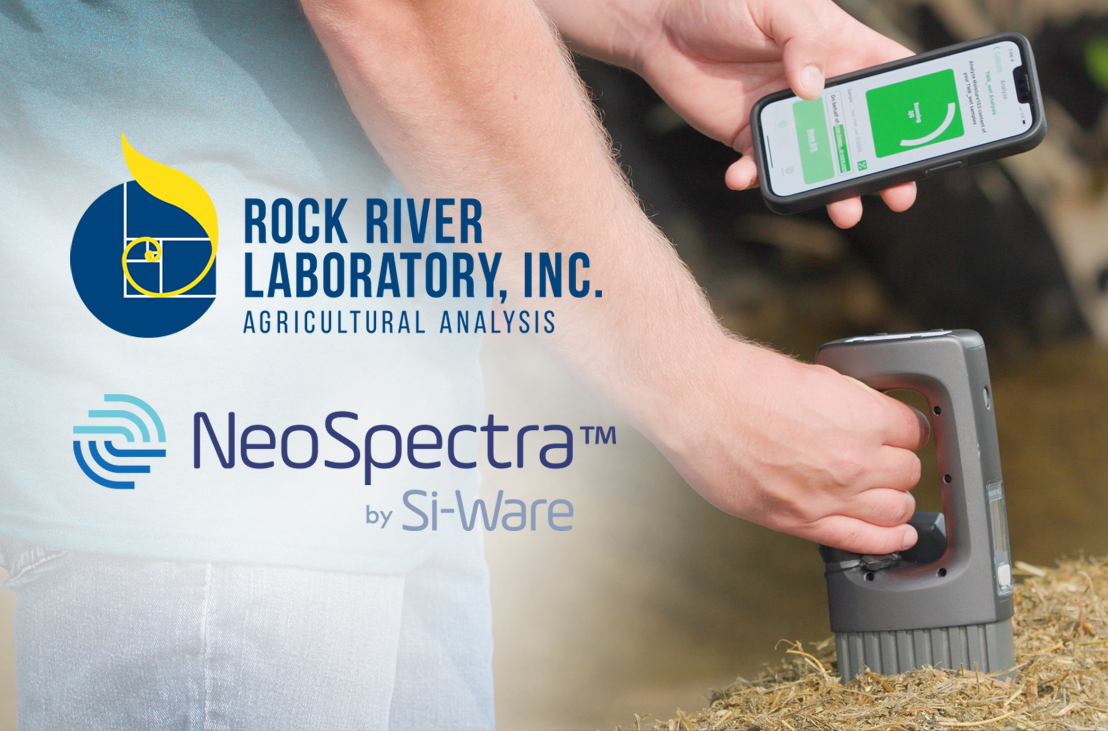 ---
12.28.22 - New Data Distillation published: Gut check
A new Data Distillation is now available! Learn more about the starch digestibility factors in this year's corn silage crop, along with the forecast of any feed hygiene challenges, from team member Katie Raver here.
---
12.19.22 - Nutrition Customers: Get Exclusive Alerts and Expert Info
Text the phrase (see below) that is affiliated with your preferred Rock River Laboratory location to 507-246-0104 and receive relevant lab alerts, Convenience Routes changes, and marketing messages! Or, click here to sign up via the web.
Colby, Wisconsin: RRLNCWI
Wooster, Ohio: RRLOHIO
Watertown, Wisconsin headquarters: RRLWATERTOWN
Visalia, California: RRLWEST
Binghamton, New York: RRLEAST
Message and data rates may apply. By opting into Rock River Laboratory text alerts, you will receive recurring lab updates and marketing messages. NO laboratory results or results alerts of any nature will be shared or sent via text alerts. Consent is not a condition of purchase or entry. Marketing messages will be sent to the number provided at opt-in using automated technology. Privacy Policy and Terms.
---
07.28.22 - Customer Alert: Rock River Laboratory and Pride Analytics are NOT performing USDA compliance tests for hemp
Rock River Laboratory and Pride Analytics and Consulting do NOT offer officially USDA hemp compliance testing. We are able to offer hemp cannabinoid and plant tissue analysis, but these analyses are strictly for the customers' knowledge. We appreciate all of the hemp customers who have previously used our services and continue to utilize them to gauge their harvest timing. We wish everyone a successful harvest in 2022!